About the Library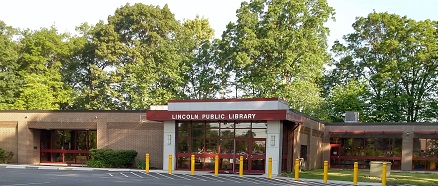 The Lincoln Public Library is centrally located in the historic Blackstone Valley. We have been extending service to citizens for over 140 years, and look forward to providing and improving services to equip our patrons as we move through the 21st century.
Public library services began in the Town of Lincoln in 1875 with the opening of the Manville Library on Main Street in the village of Manville. The Appleby Library, located in the Fireman's Hall on Chapel Street in the village of Saylesville was established in 1887 and donated to the village by W.F. and F.C. Sayles. In September of 1980 the library on Old River Road was dedicated.
The Lincoln Public Library is a member of the Ocean State Libraries consortium (OSL). Through participation in Ocean State Libraries, the Lincoln Library offers its patrons access to most Rhode Island public libraries.
Library Mission Statement:
The library strives to provide patrons of all ages access to information, educational and cultural reading materials, and services in traditional and innovative formats. As the community's recreational reading and information resource, our goal is to help library users become lifelong learners. The library is a living, growing entity that responds to meet its patron's changing needs.
LINCOLN PUBLIC LIBRARY BOARD OF TRUSTEES
Ann Rageotte, Chairperson
Rita Caraccia
Phyllis Harnick
Ann Moskol
Patricia Gorman
Save