Shoutbomb Text Notification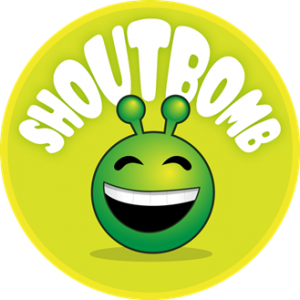 Message Alerts for Ocean State Libraries' Cardholders, powered by Shoutbomb
 
With the library's Shoutbomb text messaging service, you can use your mobile phone to:
Receive text notices about holds that are available, items that are due soon and overdue items.
Send a text to renew an item (if item is eligible for renewal)
Add family members' cards to your Shoutbomb account with keyword ADDCARD.
The library does not charge a fee for this service.  Your mobile plan's regular text messaging rates apply.
Signing Up
To get started, text the keyword SIGNUP from your cellphone texting app to 401-298-2013.
Reply to the prompts from Shoutbomb, asking for your library card number, then PIN.  Once your Shoutbomb registration has been completed, you will automatically get text notices about holds to pick up, items that are due soon and overdue items.  A text will be sent only when activity on your account triggers a message, or information is requested.
Why is my library PIN required?
To protect your privacy and library account, your PIN is required when signing up for Shoutbomb text alerts.  This is the same PIN used for logging into your online library account and prevents others from accessing your library information.
For full instructions, please visit https://www.oslri.org/text-alerts/
​