C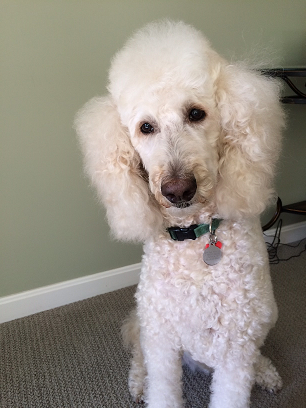 hildren ages six and older are invited to come in and read to a special guest at the library. Daisy is a certified therapy dog, soft and sweet, who loves to listen to children read. She and her owner Arlene Atkins have completed training with D.J. Professional Pet Assisted Therapy Program and they are excited about this event.
Call the children's room at 401-333-2422 ext.15 to set up a ten minute appointment for your child between 5:30-7:00 PM. This is a fun and educational program designed to help kids practice early literacy skills with a specially trained K-9 friend.
Registration is required and parents are asked to arrive early to allow their child to choose a book to read to Daisy.